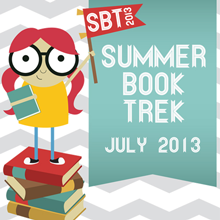 I've jumped on board a summer reading challenge. Over on LDS Fiction blog, Ms. Karlene has thrown down the gauntlet to read books from LDS authors. I'm suppose to make a list I want to read but alas! I don't have a summer list as of yet. I'm reading whatever comes across my kindle (I have a ton on netgalley I'm catching up on) or through my door (I have a ton at the library I'm trying to catch up on). So far I've read two LDS author books this month:
SONGS OF WILLOW FROST
TRANSPARENT
by Natalie Whipple
Wait! I do have a pile by my bed::
The Great and Terrible series by Chris Stewart
The Man from Shenandoah
Heart of the Ocean
Guardians
Invaluable
by Holly J. Wood
Code Word
by Traci Abramson
I'll have reviews for these this summer...