Summer reading updates...
This week (June 25-July2) in the #COYER challenge I'm only reading ebooks. I'll be back on July 23rd to update how that went.
Here are the books I'm reading right now:
The Library of Light and Shadow
by M. J. Rose
A Season in London (Timeless Regency collection)
Elizabeth Johns, Heather B Moore, Rebecca Connolly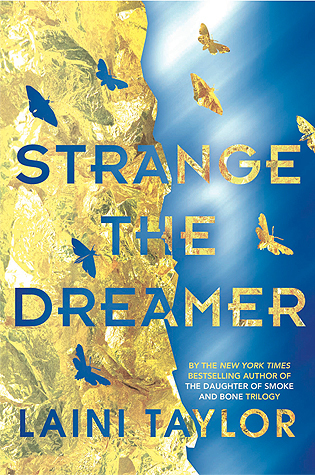 Strange the Dreamer
by Laini Taylor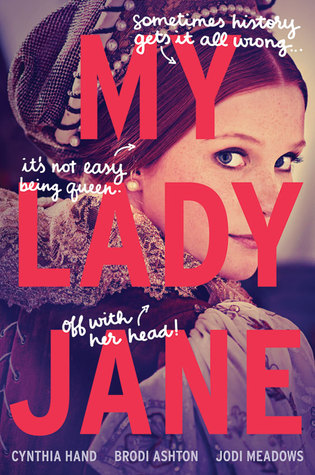 My Lady Jane
by Cynthia Hand
I've read a lot of books this past month. Here's a rundown on what I enjoyed:
The Clockwork Dynasty
by Daniel H Wilson
Present day: When a young anthropologist specializing in ancient technology uncovers a terrible secret concealed in the workings of a three-hundred-year-old mechanical doll, she is thrown into a hidden world that lurks just under the surface of our own. With her career and her life at stake, June Stefanov will ally with a remarkable traveler who exposes her to a reality she never imagined, as they embark on an around-the-world adventure and discover breathtaking secrets of the past...

Russia, 1725: In the depths of the Kremlin, the tsar's loyal mechanician brings to life two astonishingly humanlike mechanical beings. Peter and Elena are a brother and sister fallen out of time, possessed with uncanny power, and destined to serve great empires. Struggling to blend into pre-Victorian society, they are pulled into a legendary war that has raged for centuries.

The Clockwork Dynasty seamlessly interweaves past and present, exploring a race of beings designed to live by ironclad principles, yet constantly searching for meaning.
Opening line:
"The age of the thing is in the feel of it."

I wasn't sure how much I would like this book but I then I couldn't put it down so I guess it's safe to say I did like.
Full review here.
My Own Mr. Darcy
by Karey White
After being dragged to the 2005 movie Pride and Prejudice by her mother, sixteen-year-old Elizabeth's life changes when Matthew Macfadyen's Mr. Darcy appears on the screen. Lizzie falls hard and makes a promise to herself that she will settle for nothing less than her own Mr. Darcy. This ill-advised pledge threatens to ruin any chance of finding true love. During the six intervening years, she has refused to give any interested suitors a chance. They weren't Mr. Darcy enough.

Coerced by her roommate, Elizabeth agrees to give the next interested guy ten dates before she dumps him. That guy is Chad, a kind and thoughtful science teacher and swim coach. While she's dating Chad, her dream comes true in the form of a wealthy bookstore owner named Matt Dawson, who looks and acts like her Mr. Darcy. Of course she has to follow her dream. But as Elizabeth simultaneously dates a regular guy and the dazzling Mr. Dawson, she's forced to re-evaluate what it was she loved about Mr. Darcy in the first place.
Opening line:
"The theater was nearly empty."
I LOVE the cover!
Full review here.
A Beautiful Blue Death
by Charles Finch
On any given day in London, all Charles Lenox, Victorian gentleman and armchair explorer, wants to do is relax in his private study with a cup of tea, a roaring fire and a good book. But when his lifelong friend Lady Jane asks for his help, Lenox cannot resist another chance to unravel a mystery, even if it means trudging through the snow to her townhouse next door.

One of Jane's former servants, Prudence Smith, is dead -- an apparent suicide. But Lenox suspects something far more sinister: murder, by a rare and deadly poison. The house where the girl worked is full of suspects, and though Prudence dabbled with the hearts of more than a few men, Lenox is baffled by an elusive lack of motive in the girl's death.
When another body turns up during the London season's most fashionable ball, Lenox must untangle a web of loyalties and animosities. Was it jealousy that killed Prudence? Or was it something else entirely, something that Lenox alone can uncover before the killer strikes again -- disturbingly close to home?
Opening line:

"Charles Lenox sat in the study of his town house in Hampden Lane--that small, shop-lined street just off Grosvenor Place where he had passed most of his adult life--and sifted through the papers that had accumulated upon his desk, as they would, inevitably, when one became a member of Parliament. "

I really quite enjoyed my first foray into the Charles Lenox Mysteries.
Full review here.