We visited this whole other country and then visited the country.
We welcomed home a daughter who was gone for 18 months (and cried), put up a pool and played.
We got so much rain in the spring that new flowers appeared in the flower beds. The roses are still blooming and smell so good. But the time went too quickly! I'm not ready for the fall!
I read 27 books in July and August.
Some I really liked, others I didn't. I got my TBR pile down a teeny, tiny bit. I have a few more I want to finish this weekend as it's a long weekend:
If My Moon was Your Sun
by Andreas Steinhofel, Nele Palmtag (illustration)
Max lives in a small town, much smaller than yours. His grandpa is losing his memory, but still remembers quite a bit. You can imagine how they hurried, Max and his grandpa, followed by old Miss Schneider, who insisted on coming along. Why were they in a hurry? Because everyone was after them. Max had skipped school to rescue his grandpa, and they were just starting out on what promised to be one of the best days of their entire lives.

A touching story about dementia and the special relationship between grandparents and grandchildren,
The Fire Queen
by Emily King
In the second book in The Hundredth Queen Series, Emily R. King once again follows a young warrior queen's rise to meet her destiny in a richly imagined world of sorcery and forbidden powers.

Though the tyrant rajah she was forced to marry is dead, Kalinda's troubles are far from over. A warlord has invaded the imperial city, and now she's in exile. But she isn't alone. Kalinda has the allegiance of Captain Deven Naik, her guard and beloved, imprisoned for treason and stripped of command. With the empire at war, their best hope is to find Prince Ashwin, the rajah's son, who has promised Deven's freedom on one condition: that Kalinda will fight and defeat three formidable opponents.
The Secret Hum of a Daisy
by Tracy Holczer
After her mother's sudden death, Grace is forced to live with a grandmother she's never met. She can't imagine her mother would want her to stay with this stranger. Then Grace finds clues in a mysterious treasure hunt, just like the ones her mother used to send her on. Maybe it is her mother, showing her the way to her true home.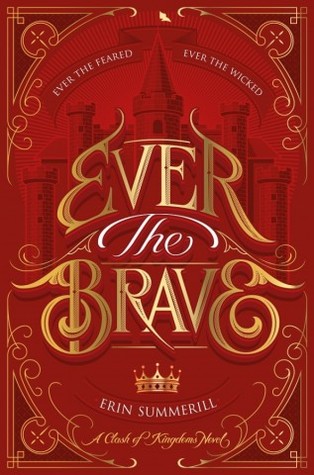 Ever the Brave
by Erin Summerill
Ever the Divided. Ever the Feared. Ever the Brave.
After saving King Aodren with her newfound Channeler powers, Britta only wants to live a peaceful life in her childhood home. Unfortunately, saving the King has created a tether between them she cannot sever, no matter how much she'd like to, and now he's insisting on making her a noble lady. And there are those who want to use Britta's power for evil designs. If Britta cannot find a way to harness her new magical ability, her life—as well as her country—may be lost.

The stakes are higher than ever in the sequel to Ever the Hunted, as Britta struggles to protect her kingdom and her heart.
This book just might be my favorite read of the summer!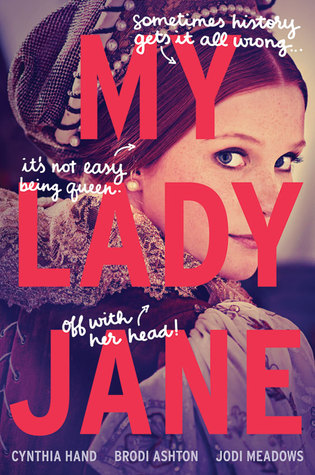 My Lady Jane
by Cynthia Hand, Brodi Ashton, Jodi Meadows
CLEVER!
What's what this story is all about! It's clever. Funny. Smart. Hilarious at times. Intriguing all the time. The story of Lady Jane Grey, the Nine Day Queen, is told from the three different, rich viewpoints, thanks to three great writers. So many awesome quotes. Here's one that made me laugh out loud (I was listening to the audio book which made my laughter even more startling) and caused my children to look askance at me:
"Your mother was a hamster and your father reeked of elder berries!"
I hope to have 30 books read by the end of Labor Day. Then I really, really need to get back to writing.